Originally issued in the year 2000, Imaging Science Theatre 2000 is now available as a downloadable DRM-free 5-Megabyte PDF. When you purchase this item, you will be able to go to the "My Account" button near the top bar, and click on "Downloads" to see your list of available PDFs for download.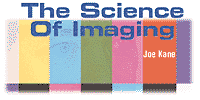 Introduction By Joel Silver
Video Essentials
Expectations Part 1
Front Panel Controls Part 2
The Viewing Environment Part 3
The Color System Part 4
Picture Resolution And Aspect RatiosPart 5
Line Doublers Part 6
Projects Under The Hood Part 7
Choosing The Right Projector Part 8
Light Valve Projection Technology Part 9
Screens For Video Projection Part 10





Imaging Science Advocate
An Interview With Joe Kane By Gary Reber





The High Voltage Power Supply By Greg Rogers

A Guide To Comb Filters: Y/C Seperation
By Greg Rogers





Video Signal Formats
By Greg Rogers





TV Monitor Environment Lighting
By Bill Cruce




Where Is The Perfect Display
By Bill Laumeister




An Interview With Sam Runco: Practitioner Of Imaging Science By Gary Reber




An Interview With Yves Faroudja: The Image Quality Leader By Gary Reber

Preface By Gary Reber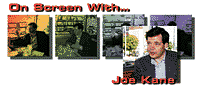 An Interview With Joe Kane By Gary Reber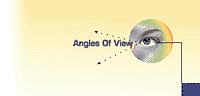 Introduction By M.K. Milliken, Jr.
Uniformity
Resolution
Aspect Ratio
Front And Rear Projection
Contrast
Screen Surfaces
Other Screen Surfaces
Projection Geometry
Units Of Measure
Sizing
Optical Train
Screen Gain
Resolution
Some Reflections
You And Eye
Hue And Eye
Seeing The Light
Getting The Picture
Medium And Message
Contrast From Dark To Light
Diffussion Screens
Some Summary Judgements
Projecting The Future
Monitoring The Future
The Light Valve
Digital Micromirror Devices
Screening The Future
Display Screens





Video Cable Survey
By Michael Wood




Acoustic Considerations: For Front Screen Projection Systems By Alex Gilevich





What Is Custom Installation Home Theatre: An Overview





The Third Generation Display Projector
By Joe Zeller

Appendix
SMPTE 166 -Critical Viewing Conditions For Evaluation Of Color Television
SMPTE 167 -Alignment Of NTSC Color Picture Monitors
Joe Kane Biography
ISF Dealer Listing
Custom Installer's Directory
Downloads are licensed for your personal use only. No resell rights are granted. This digital work is Copyright 2009 WSR Publishing.